4 tags
Why Every Social Media Manager Should Be Under 25... →
Read this. It's hilarious. And annoying. Make sure you don't skip the comments section.
WSJ: Meeting Killers →
I can trace my distaste for meetings back to my sorority days in college. There was always the girl who WOULD NOT SHUT UP. In my career, I have avoided jobs that required lots of time in conference rooms (why would anyone willingly go from being a newspaper reporter to a line editor??). A story in today's WSJ breaks down all the personalities that make meetings so distasteful. For me, the...
WSJ tells the Facebook story via Facebook timeline →
6 tags
No. 1 Rule for Content Marketing
My No. 1 rule for good writing: Be interesting. Sure, I'm a bit obsessed with grammar and admit I loved diagramming sentences in middle school. I keep an AP Stylebook on my desk. I get a thrill from printing out copy, going through it with a pencil and crossing out redundancies. But all this nerdy copy-editing stuff is secondary to the first rule. After all, if the basic story is not compelling...
Facebook Timeline Not Great For All Businesses →
ShortFormBlog: Pinterest reels in Facebook's... →
shortformblog: A big get that could make Pinterest more valuable: Tim Kendall has joined the Pinterest team, according to an exclusive interview with CEO Ben Silbermann published by Fortune this morning. As the former Director of Monetization for Facebook, Kendall was responsible for creating the vast…
Creative Loafing Downsizes →
I remember when media organizations in Atlanta were pretty snarky about each other's troubles. When I was a reporter at the Atlanta Business Chronicle, management would try to generate staff spirit by talking about how our circulation numbers were up and the AJC's were (slowly) declining. What a difference a decade makes. Now, everyone's numbers are (rapidly) declining, staffs...
"The key thing about good content is that it requires that you think about it..."
– Jonah Bloom, executive director of content strategy, KBS+ Content Labs, from today's Co.Create virtual panel.  (via fastcompany)
Best Instagram photos →
2 tags
4 tags
6 tags
I Love East Cobb: A Video/Social Media Program →
Check out a Valentine-themed social media program we created for open-air shopping center Paper Mill Village. It's all about showing love for the local community and connecting the shopping center's brand with the passion residents feel for East Cobb.
4 tags
Pinterest: The Value for Brands
Expect to see loads of Pinterest pins popping up across the Internet, as more brands try to leverage the white-hot social network. Pinterest – which allows people to "pin" pictures, recipes and quotations they like to virtual bulletin boards — has been around for several years but has only recently gotten big. Pinterest got about 11 million visits per week in December, almost 40 times what it...
4 tags
"There cannot be a crisis next week. My schedule is already full."
– Henry Kissinger
5 tags
Likes are kinda lame
Just read an interesting stat. EdgeRank Checker says the average comment on a Facebook post attracts more than four times as many click-throughs as the average "like." A "like" gets an average of 3.103 click-throughs, while a comment generates 14.678 click-throughs.
6 tags
Fast Company: The 22 Best Infographics We Found in... →
I am into storytelling. Some people are bored by/annoyed by/sick of infographics, which have seemed to be everywhere in 2011. Not me. I think the good ones provide a compelling way to tell a story. I'll always be a writer, but I want to spend 2012 focused more on telling stories with graphics, photos and video, as well as copy. This infographic collection, curated by the editors at Fast...
5 tags
NYT: The Lives they Loved →
I really LOVE this NYT interactive feature highlighting ordinary people who passed away in 2011. I could spend all day reading these simple stories and looking at the photographs. Everyone has a story.
5 tags
"Twitter combines massive scale with easy searchability; it's a haystack..."
Content is Queen: 10 Guiding Principles from Her...
Here are the Queen's TOP 10 rules for creating great content on social media and beyond: 1. Content should be engaging and encourage a two-way conversation. 2. Content should be interesting. 3. Content should be true. 4. Less than a quarter of social media content should be about directly selling or marketing a client's products and services. Most of the content should be about sharing...
6 tags
Why I want my next hire to be a Mormon!
My transition from journalism to PR was in many ways a natural one. I had the writing skills. I knew what a story was. I understood how a newsroom worked. Still, learning to pitch took some time. I don't think I so much got better at it as I just got used to rejection. The truth is that most pitching, no matter how good you are, is going to end with either a "no" or radio silence. Sometimes the...
4 tags
4 tags
Novelist Fights the Tide by Opening a Bookstore →
As a lifelong lover of bookstores (raise your hand if you remember Oxford Books in Atlanta) , this story makes me happy on one level. However, I have to question the wisdom of opening a bookstore right now. Or starting a magazine. Or launching a newspaper. You can only swim against the tide so long.
3 tags
"Reporter after fielding a call asking what time a high school football game..."
– www.overheardinthenewsroom.com
WNS Real Estate Experts Guide →
Check out the WNS Real Estate Experts Guide, which we FINALLY launched this week after months and months of work. The idea is to connect journalists — who often need another source to round out a story or an expert to explain a particularly complex topic — with the sources they need. We have a large group of commercial real estate clients, so our first Experts Guide is focused on this vertical....
"It's not just about Twitter and Facebook anymore. There are more than 400..."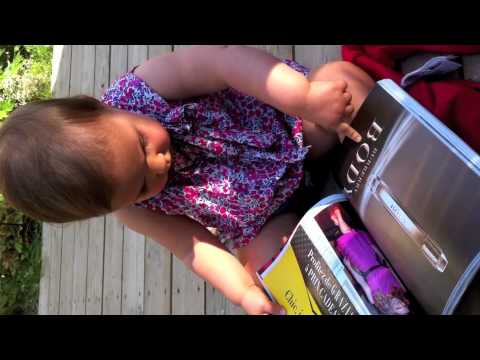 10 Writing Tips: Learned in Newsrooms & Relevant...
Most of what I know about good writing I learned in newsrooms. Sure, I had talented teachers in high school and college, but it was in the small and large newspaper newsrooms where I worked as a reporter that I learned to be quick, accurate and spare. Now I work in public relations and use those hard-won skills every day. Good writing is powerful, and in PR, it can drive measurable results. Here...
WNS Quiz: How Well Do You Know Atlanta Media? →
Byliner →
I love this site, which celebrates great writing and narrative journalism!
NYT: Local TV Newscasts Expanding →
At Wilbert News Strategies, we pride ourselves on understanding the nuances of the changing media landscape. This story is fascinating and explains a trend that, like most trends in media today, is being driven by a combination of increasingly sophisticated technology and increasingly difficult economics.
"Substitute "damn" every time you're inclined to write..."
– Mark Twain
A Downward Spiral: My Journey to Corporate-Speak
For years my best friend and I made fun of business speak. Top-line. Deep-dive. Deliverables. Why can't people just speak English? Last night, over chardonnay and cucumber rolls at MF Sushi, we admitted we had become the worst offenders. (Well maybe not the worst, but offenders nonetheless.) "I reach out at least once a day now," she confessed. "I am constantly leveraging things and closing loops...
6 tags
How a Longago Kayak Lesson Helps Me Run My...
Pizza parties are not going to motivate anyone today to work hard. I recently read a blog that argued today's work force is not motivated by the same things that worked for employees a generation ago. Even bonuses and raises are not what they used to be. It quoted a Harvard Business Review study that found the top factor that kept employees happy and engaged was "making progress." The study said...
4 tags
My Top 10 Stats on How Americans Use Social Media
Below are my favorite facts about social media behavior from The Pew Internet & American Life Project's "Social Networking Sites and Our Lives" study. These stats drive home what we all intuitively know: People of all stripes (and ages) are spending dramatically more time on social media platforms these days. And MySpace is yesterday's news. 1)   Almost one in five (19 percent) of online 25-34...